Law Firm Marketing
Experts Digital Agency
Experienced, Reliable Digital Marketing and Web Design Services For Small Law Firms and Solo Lawyers
Contact Us
who we serve
Digital marketing services for solo attorneys and small law firms
Criminal
In-house experts experienced with digital marketing for criminal defense attorneys
Family
Experienced family lawyer marketing services to grow your law firm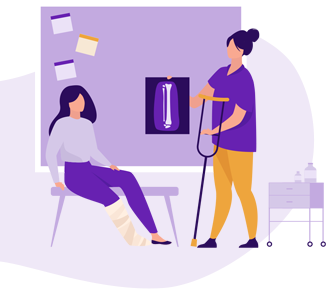 Personal Injury
Take your personal injury law firm to the next level with our custom PI digital marketing plans
Immigration
Digital marketing services for immigration attorneys
Bankruptcy
Online marketing agency serving Bankruptcy Lawyers
Estate & Probate
Take your law firm to the next level with our custom marketing plans
Do you want more phone calls, leads and customers?
Contact an experienced law firm digital marketing agency with a proven track record
Get a Free Proposal

our services
full-service web design and lawyer marketing agency
Law Firm Digital Marketing
Our custom law firm digital marketing plans include the latest technologies and online marketing strategies for lawyer marketing.
SEO for Law Firms
Local SEO
Search Engine Marketing
Ad Campaign Management
PPC Ads for Law Firms
LSA campaign management for Law Firms
Law Firm Websites
Our law firm websites are created from scratch utilizing the latest website optimizations and Google best practices.
Lawyer Website Design & Development
Website Optimization
Law Firm Website Hosting & Security
Website Management Services for Lawyers
Law Firm Branding, Media & Graphics
Our law firm graphic designers create custom graphics that complement the copy, your website, and your brand.
Law Firm Graphic Design
Custom Animations
Lawyer Video Production
Law Firm Brand Design
About us
We have spent the last 12 years producing results for countless law firms across the United States that are now reaping the benefits of working with an experienced, reliable, and honest law firm marketing agency.
Our experience as a law firm digital marketing agency includes designing and executing custom digital marketing plans for top lawyers in the United States. We don't just talk, we produce results. If you are looking for a lawyer digital agency to deliver results, contact us today to get a free proposal.
Explore More
Discovery
We use proprietary methods to dig deep into your business
Strategic Planning
This is where we create a custom master marketing plan
Execution
Our marketing experts get to work day in and day out
Measurement
We take time to evaluate the results and make adjustments
check out our results
Trusted as top digital marketing company for lawyers
+11%%
increase in online traffic in 3 months
A solo lawyer firm sought our services for growing his presence online. Law Firm Marketing Experts created a strategy to improve performance quickly.
Read Case Study
+53%
increase in organic traffic
+260%
increase in online leads
Law Firm Marketing Experts was contacted by a law firm that was seeking more traffic, online visibility, brand awareness, and ultimately to increase the number of leads and customers find the law firm online.
Read Case Study
latest articles
FRESH CONTENT TO GROW YOUR LAW FIRM
Congratulations on starting your new law firm! This is an exciting time and an excellent opportunity to hit the ground…
For years, businesses have been taking advantage of using keywords in their name to improve rankings. If you're considering opening…
Since the majority of consumers use Google to find services and products they need, it's crucial to understand how Google's…
Frequently Asked Questions
Commonly asked questions to Law Firm Marketing Experts
It's essential for attorneys to have a powerful law firm marketing strategy to build their clientele and become more visible online. Not just any digital marketing plan will do —you need advanced law firm marketing techniques and tools specifically designed for solo lawyers and small law firms. With the Law Firm Marketing Experts, you'll work with experienced law firm marketing specialists and designers that can help you build your name in your local community and target ideal prospective clients.
We begin to build your law firm's digital marketing campaign by thoroughly assessing your current marketing techniques and gathering data on things like daily inbound calls, conversion rates, search engine rankings, and more. We even conduct a comparative analysis of your top competitors to identify ways to outshine them. After this assessment, we create a legal marketing proposal to show you the key areas we'd like to target. Oftentimes, this includes actions like revising and redesigning your website, improving SEO, utilizing Google local ads, upgrading your mobile features, and building a strong social media presence. With Law Firm Marketing Experts, every digital advertising base is covered! Call us today to schedule a consultation.
Attorneys gain the following benefits by working with our experienced legal marketing experts:

Get Results: Other law firm marketing agencies will talk about new technologies and tools, but few have learned to execute digital marketing campaigns the way we do. Law Firm Marketing Experts produce results, not just strategies.

Rank Higher: One of our primary goals is to get your name to the top of Google search engine results pages. We utilize a variety of marketing techniques to do this, such as implementing local SEO for lawyers. All of these ranking methods combine to help you have a more robust online presence and increase your inbound calls from potential clients.

Marketing Tasks are Completed by the Experts: As you can imagine, digital marketing for lawyers includes a wide range of advanced tools, daily monitoring tasks, and extensive data collection. If you're an attorney with a full caseload, chances are you don't have the time to give your law office the digital marketing boost that it deserves. We remove all of the work from your hands and take responsibility for all your law firm's internet marketing goals.

Continuous Growth: One of the best parts of our law firm marketing plans is continuous growth and development. We constantly upgrade and update your content, social media messaging, and website usability. We're always looking forward and promoting growth.

Contact one of our representatives today to learn more about the advantages of working with Law Firm Marketing Experts.
We believe SEO is a critical aspect of any lawyer marketing plan at Law Firm Marketing Experts. SEO (search engine optimization) is the process of evaluating your content and rebuilding it to work with Google's algorithm. By doing this, your website will begin to rise in rankings. Powerful SEO can increase the chances of potential clients seeing your website when searching for legal services online. It also encourages users to stay on your law firm's website instead of moving on to competitors. All of these reasons are why we make SEO a top priority.
Absolutely. It's incredibly advantageous for attorneys and small law firms to have a social media profile. Social media allows you to communicate with your community, share legal tips, increase brand awareness and attract more clients. We can create a stylish and professional social media profile for you on multiple platforms. You'll be able to showcase your legal skills, background, and expertise in various ways on social media, which also helps you build trust with clients in your local area. Contact us today to hear more about our lawyer social media management services.
If you're ready to begin your new digital marketing journey, look no further than Law Firm Marketing Experts. We have the experience and the knowledge to build an effective marketing strategy for your law office. We don't use a one-size-fits-all approach like our competitors. We take a deep dive into your brand, legal services, local area, and marketing goals and produce results. Contact us today to request a lawyer marketing proposal.